Highlights
Inventory continues to climb with the warmer weather as April ended with 44% more available listings than we saw at the end of March.

Whilst most homes went under contract after 4 days, the overall average is 8 days, 3 days less than the March average & a full week less than February.

The average sales price was up another $25k to $727k for all homes sold, yet the condo/mf segment remained flat at $495k (worth watching!).
Inside the Numbers
Sales Price Breakdown
$726,988 average sale price for a home purchased during the month.

$624,950 half of the homes sold were purchased for this amount or less.

$47,560 average amount over the list price for homes closed during the month.
Average & median sales prices rose nearly $25k each, as close-to-list continues to push new highs at 107%.
New Listings V. Closed Sales by Market Segment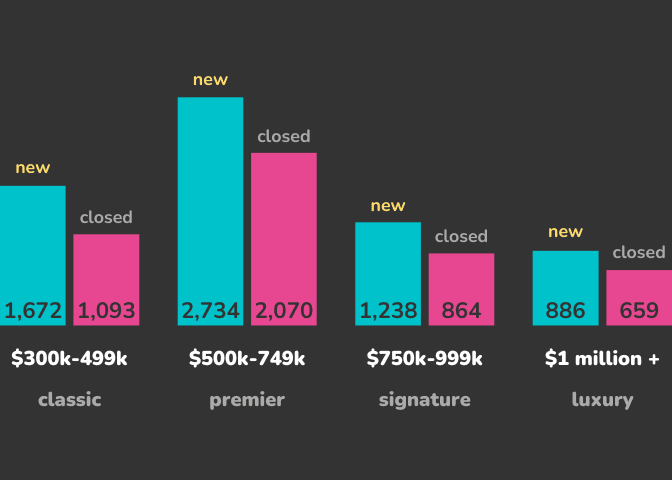 Overall new listings were up 14% over March and outpaced closed homes across each segment, a helpful boost to inventory.
5,725 HOMES UNDER CONTRACT
Days on Market
8 average number of days for a home to go under contract during the month.

4 half of the homes listed were under contract in this number of days or less.
Homes went under contract 3 days faster on average than last month and 7 days faster on average than we saw in February.
9,102 TOTAL HOMES AVAILABLE
Inventory Movement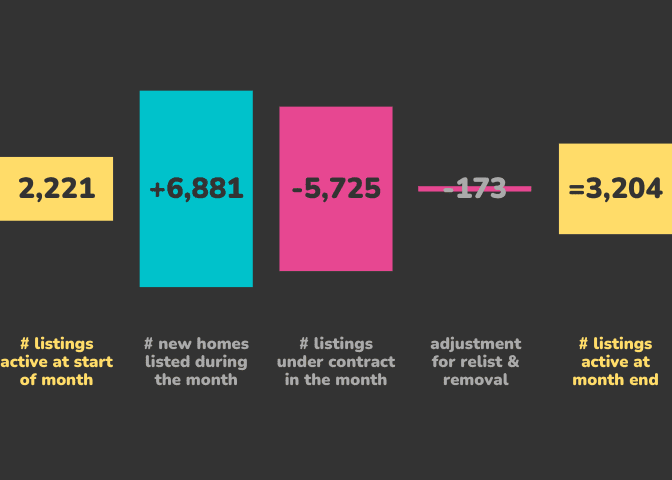 As the weather warms, more inventory is coming to market, with nearly 26% more homes available for purchase over the last month.
Data source: DMAR Real Estate Market Trends Report
The Denver Metro Area encompasses 11 counties: Adams, Arapahoe, Boulder, Broomfield, Clear Creek, Denver, Douglas, Elbert, Gilpin, Jefferson, and Park.