Market Highlights
Buyer demand remains high as average close price was up another 2.6% to $682,061 & median days on market dropped from 10 to 7 days.
Inventory did not keep pace as new listings were down 7% after a 47% bump in march, leaving us with under 1 month of inventory (0.8 moi).
Homes closed on average $1,429 above list price, the first month that number has been in the positive since last summer (july 2022).
Market Insights
April was a bit of mixed bag for Denver Metro with some ups and downs in the market, leaving a few questions unanswered as we head towards Summer. One thing stayed constant: buyer demand remains high without the inventory to keep up. Let's dive deeper.


New Inventory Remains Scarce & Took a Step Back From March
In March, we saw a promising influx of 5,100 new listings enter the market, up 47% from February. Though we were hoping to see another bump in April, there was a 7% drop-off, as only 4,758 new homes came to market.
We may be hard pressed to find new inventory as we move from Spring to Summer. While interest rates settling in the mid-sixes over the past several months has created some stability and acceptance for buyers, homeowners sitting on mortgages with rates under 5% (and as low as the upper-twos), are less motivated to sell.
Yet, those homeowners may still buy a new home. Expect more homeowners wanting or needing to buy to capitalize on their existing lower interest rate by holding onto their home and renting it out.


I am a big fan of holding real estate and, if you have the stomach for it, renting out your current home when you purchase the next one. Not only am I helping several folks build a portfolio this way, but I am doing so myself. Want to know how you can do it too? Let's talk.
Buyer Demand Remains High
If you have been following this space, you know I like to track the delta between close price and list price. Since July 2022, homes have been closing, on average, below list price — the lowest point was January 2023 at $11,805. That has been improving since and flipped in April as homes closed, on average, $1,429 above list price.
In addition, the days on market have continued a steady drop the past few months. The average for April was 29 days, down from 37 in March (and 48 in February). The median was down to 7 days from 10 in the same time span. That means more than half of the homes on the market went under contract in the first week of being listed.
While still well above the low numbers we were seeing at this time last year (April 2022: average days on market was 8; median days on market was 4), the market has been picking up pace. Yet, due to the low inventory, buyers are having to be patient and resilient while waiting for the right home.


Other Factors Impacting the Housing Market
Buying power took a big hit in late April with the rollout of tax assessments to homeowners in Colorado. Sizable, double-digit increases, up to 60% in some areas, will have to be factored into the equation when buyers look to purchase a home. A simple rule of thumb for taxes (or HOA payments), is that for every $50 per month increase, buying power drops by about $12,000.
In the 2023 session of Colorado's General Assembly, legislators have introduced many pro-tenant bills in an attempt to create more balance between landlords and renters. Depending on where these bills land, landlords may be looking to sell their investment properties.


Finding Opportunity
No question there is still opportunity in this market. Homeowners hold the keys, literally and figuratively. The lack of inventory keeps sellers in control and means a chance for a good return. Buyers, on the other hand, have to be patient and strike when the right opportunity presents itself.
No matter which side you fall on, or if you are on both sides, navigating the market successfully starts with having a good real estate team at your side, and I work with some of the best professionals across the industry. If you are thinking of buying or selling (or both), let's talk.


Market Stats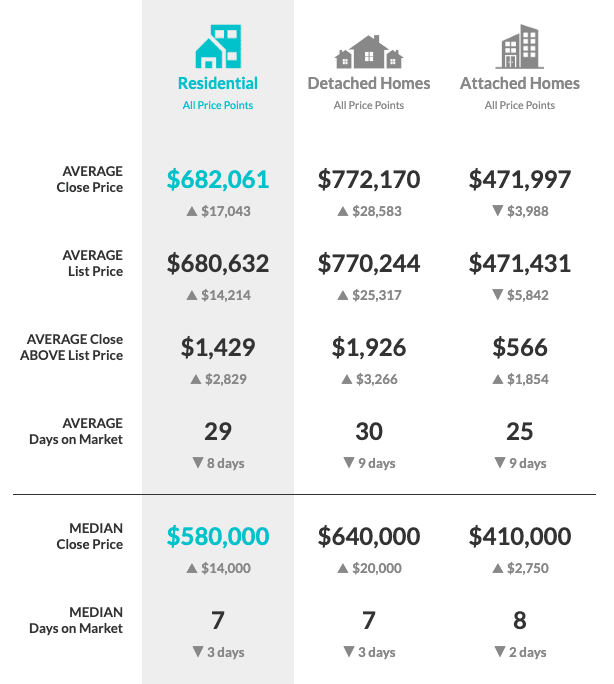 Comparing Close Price to List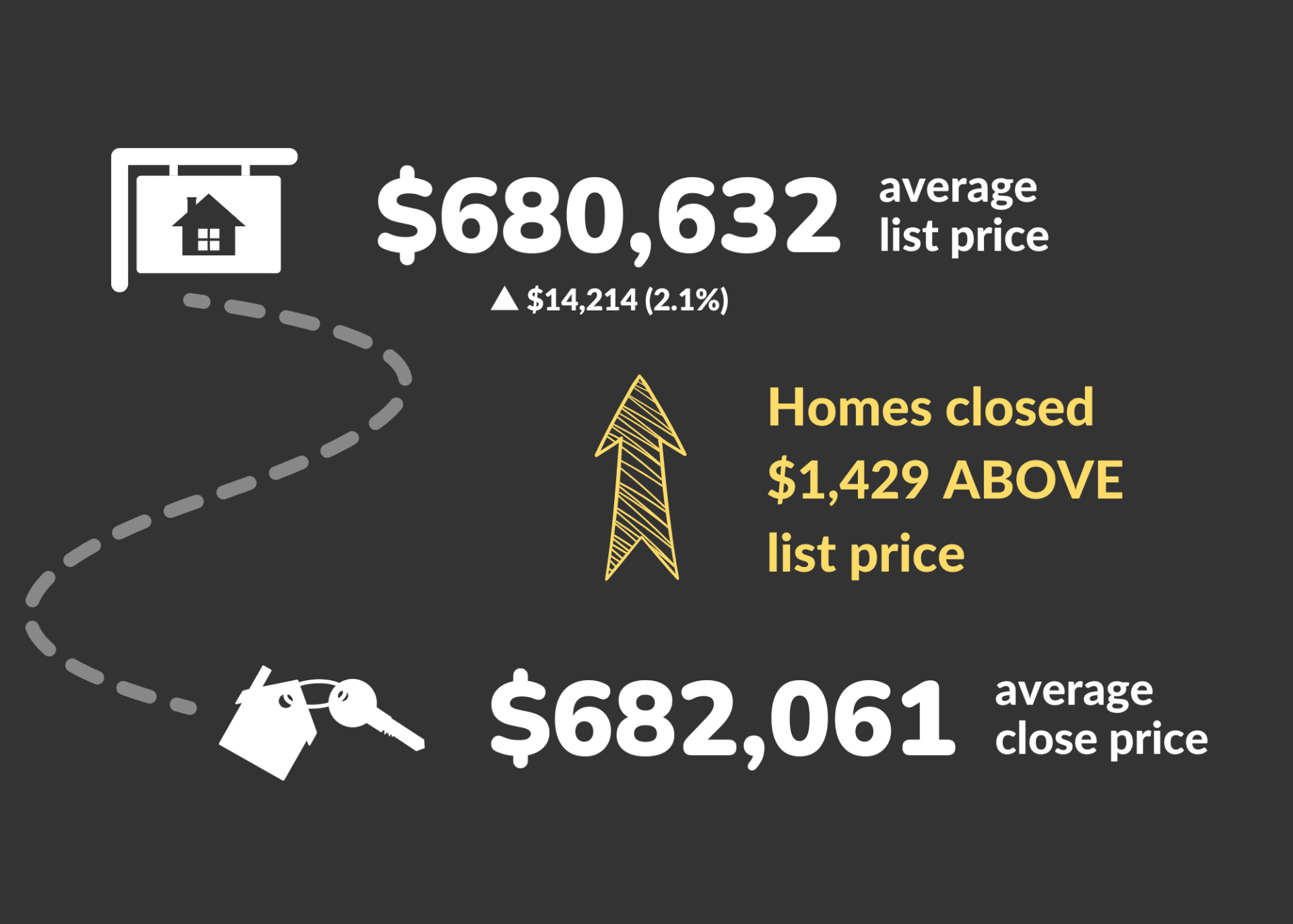 Homes closed, on average, higher than average list price for the first time since July 2022.
Monthly Inventory Movement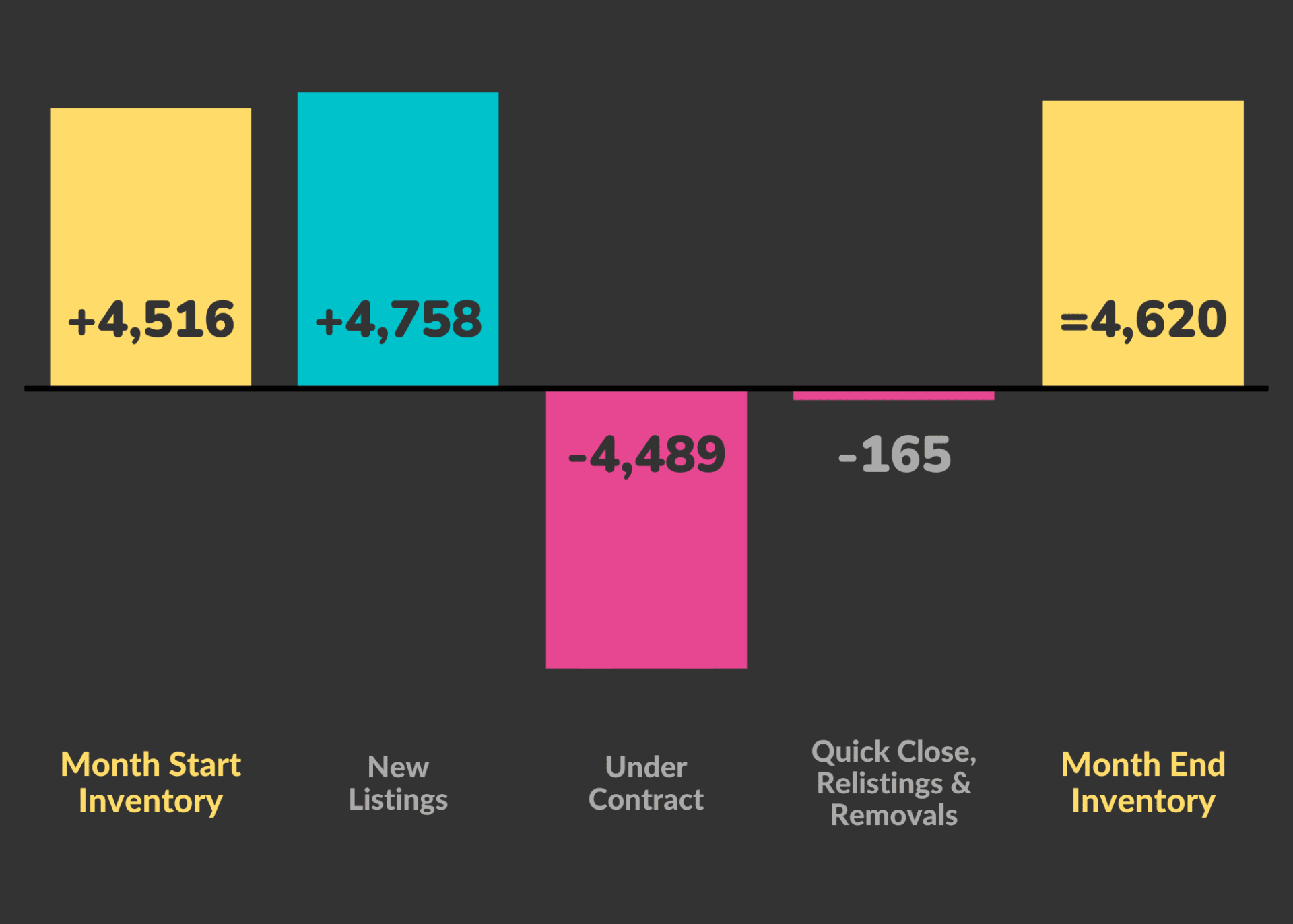 While more homes went under contract (up 10.5%), new listings were down 7% after a promising 47% bump in March


Cover photo courtesy of Amanda Rodell. Visit her on Shutterstock at AKRodell or click here.
Data source: DMAR Real Estate Market Trends Report. I am member of the DMAR Market Trends Committee that compiles and publishes the report.
The Denver Metro Area encompasses 11 counties: Adams, Arapahoe, Boulder, Broomfield, Clear Creek, Denver, Douglas, Elbert, Gilpin, Jefferson, and Park.