Average close price fell 3% from november as buyer activity slowed over the holidays and homes were on the market 26% longer.
While active inventory saw a 24% drop from the previous month, it is up 222% from the record low at this time last year.
Interest rates closed the year at 6.42% (per freddie mac) after breaking the 7% threshold in the second week of november.
The two halves of 2022 could not have been more different here in Denver Metro. We started the year with record low inventory and interest rates at about 3%, causing a buyer frenzy into the spring that pushed average close price to an all-time high ($721,767) in April. From there, as the economy changed and inflation surged, interest rates saw a steady and rapid incline (surpassing 7% in the fall before finishing at 6.42%, per Freddie Mac), pricing many buyers out of the market. With fewer buyers, inventory and days on market climbed and home prices fell. We finished 2022 with an average close price of $637,852.
Looking Back on 2022
Taking a step back, we see that the housing market remains fairly healthy, with most homeowners seeing double-digit appreciation in 2022. Many homeowners refinanced early in the year to take advantage of the low interest rates and lower their payments. Buyers who remained in the game in the second half of the year had less competition and more options, leading to greater balance in negotiations. Each of my sellers sold their homes at or above list price, whereas my buyers all purchased great homes at even better prices.


Looking Ahead to 2023
Yet, as we embark on 2023, uncertainty is prevalent as both buyers and sellers are at a pause on what to expect. A lot of that can be attributed to the economy. Without curbed inflation and greater stability, folks are less likely to make drastic changes, like the purchase of a home.

Interest rates are front of mind for many potential buyers because of the wild swings in 2022. There is good news here if you are following along with economists and experienced lenders — they expect we already hit the highpoint last November and that rates will drop below 6 and into the mid-5s by early summer. This will bring back many of those buyers who were previously priced out of the market.

More good news for those buyers is that they will see home prices drop a little more in the year ahead, though we are unlikely to see a significant increase in options. About 85% of homeowners in Denver Metro have interest rates below 5%, which means they are unlikely to sell and purchase at a significantly higher interest rate unless it is out of necessity.
And for those homeowners who read the last paragraph and thought to themselves, "wait, how much will home prices drop?"… it is not expected to be much. Denver Metro has been one of the top performing markets nationally for the past few years, and these are the markets the National Association of REALTORS®(R) expects will see a slight drop-off, maybe around 5%, and certainly not enough to eat into the historic appreciation from the past few years.

It will be a challenging year for real estate professionals, from title companies to lenders to agents, as we will likely see a 10% drop in closed transactions and an even greater drop in home refinances within Denver Metro in 2023. This comes off the heals of a 21% drop-off in closed transactions from 2021 to 2022.


Pick Nick to Guide You Through
If buying a home is a goal for you in 2023, it is critical to have an expert to guide you through and a solid local lender backing you up. I work with a few great ones and we partner together to come up with creative solutions for our buyers to get them in a wonderful home at the greatest value.

Those who know me know that I am a big proponent of renting your home when you purchase the next one but that is not for everyone. If you are looking to sell, you will want to work with an agent who understands the housing market and can help you to get the most money for your home. Let me show you how I can do that for you.

Navigating any market successfully is about finding and creating opportunity. This is where I specialize and no matter where you are in your real estate journey, I am happy and excited to guide you through.


Inside the Numbers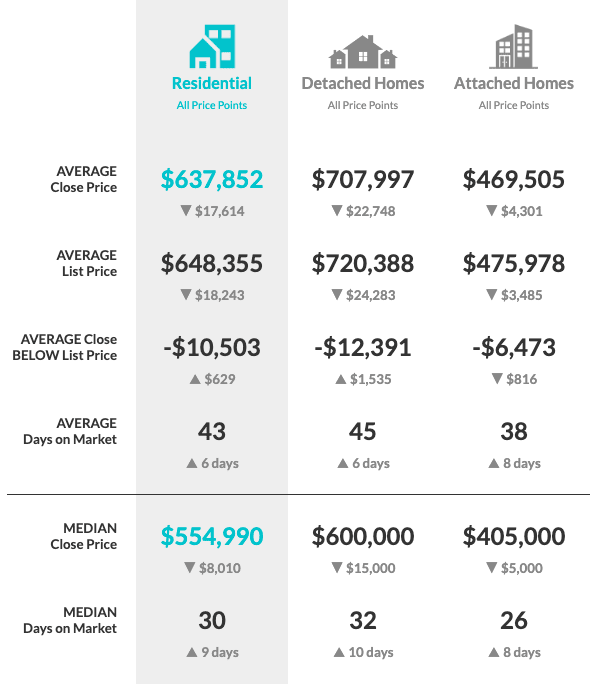 Comparing Close Price to List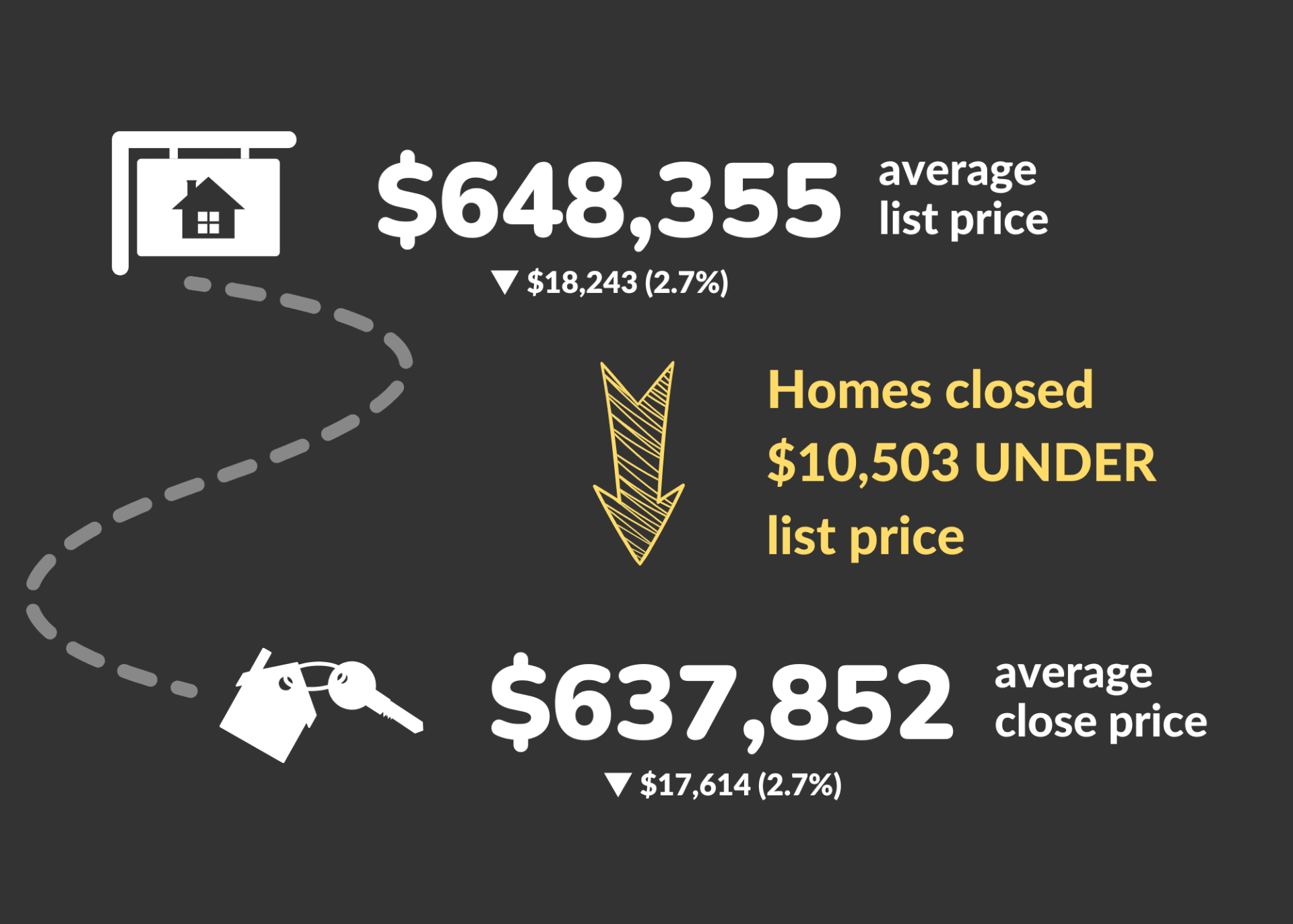 While average list price and close price remained relatively flat, homes closed for more under list price than in previous months.
Monthly Inventory Movement
Inventory is down from previous months, though at 1.75 months of inventory, it is much higher than the record low of 0.42 we started the year with.
Cover photo courtesy of Amanda Rodell. Visit her on Shutterstock at AKRodell or click here.
Data source: DMAR Real Estate Market Trends Report. I am a member of the DMAR Market Trends Committee which compiles and publishes the report.
The Denver Metro Area encompasses 11 counties: Adams, Arapahoe, Boulder, Broomfield, Clear Creek, Denver, Douglas, Elbert, Gilpin, Jefferson, and Park.