Market Highlights
The market is in a Weird Place as Many Homeowners Locked Into a Low Rate Are Reluctant to Sell; Buyers Are Being More Selective Even With Fewer Options
Despite a 9% Increase in New Listings, Months of Inventory (Moi) Held Steady at 0.8 as Buyer Demand Continues to Exceed Available Homes
Homes closed on average $3,401 over list price, the second month straight in the positive, even as the average close price was up 3% & just shy of $700k
Market Insights
I can sum up in one word the current market in Denver Metro:
weird
.
In a market starved for inventory, many homeowners wanting to sell are reluctant to do so because they are locked into interest rates under 5% (even around 3% in many cases!). In other words, someone looking to downsize may be facing a higher monthly mortgage payment in the smaller home than they would in their current larger home.
Buyers, on the other hand, though starved for more homes, are facing interest rates of around 7%, which is forcing them to be more selective. This means that they are not looking at as many homes. It has turned into a grind for many.
Even despite this weirdness, the numbers show the expected spring surge. Close price was up while days on market were down. Even new listings and month end inventory were up. It is a sellers market, but with a catch. Let's dive deeper.
Buyer Demand Remains Higher Than Inventory
Despite a month that saw a 9% increase in new listings and a 13% increase in month-end inventory, months of inventory (MOI) held steady at 0.8. This is because closed homes was up 7% in May. We calculate MOI by dividing the number of closed homes by the number of active homes at the end of the month.
For those new to the MOI metric, this means that if no more homes hit the market, it would take 0.8 months (or a little over 3 weeks) for all of the homes to be sold. That's not a lot, especially when we have historically seen balanced markets with a 4 MOI or higher.
It is Increasingly Important That Sellers Price Their Homes Correctly
If we are in such a strong seller's market and buyer demand exceeds available inventory, why is it so important to price a home well? A year ago, some agents were just throwing homes up on the MLS with iPhone pictures and very little detail. They were still selling for well over the list price.
Fast forward to today and the continued high demand, but agents and homeowners cannot be lazy when listing a home. Buyers are being too selective and can smell when a price reeks of BS. Staging, professional photos, and strategic pricing are incredibly important to marketing a home successfully — even in this strong sellers' market — and that's the catch.
Weird Just Might Be the "New Normal"
For a while now, we have heard lots of talk about a "new normal" in the housing market, but I am not sure we know what normal is yet. It is too early to tell whether 2022 was an anomaly or a shift. What we do know is that overall, and compared to other markets around the country, Denver Metro remains strong, even if weird.
There is opportunity in every shift and good agents are able to adapt. As a consumer, finding success starts with surrounding yourself with a trusted team, led by one of those adaptable Real Estate Agent at your side.
Market Stats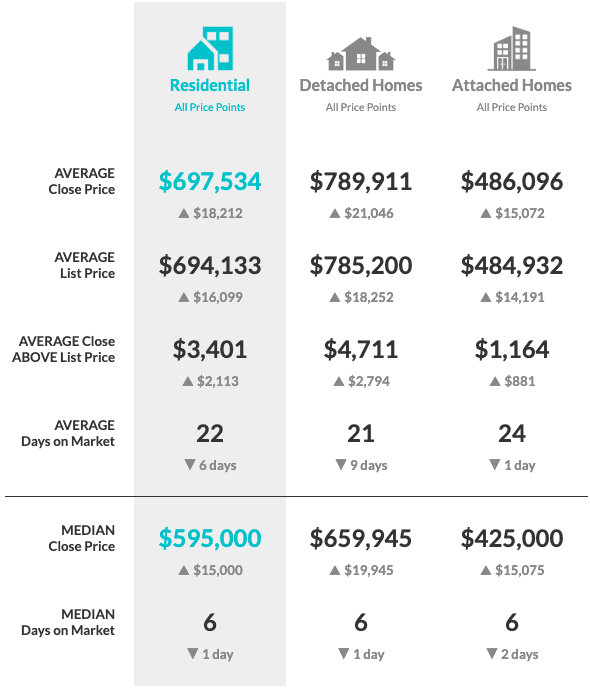 Comparing Close Price to List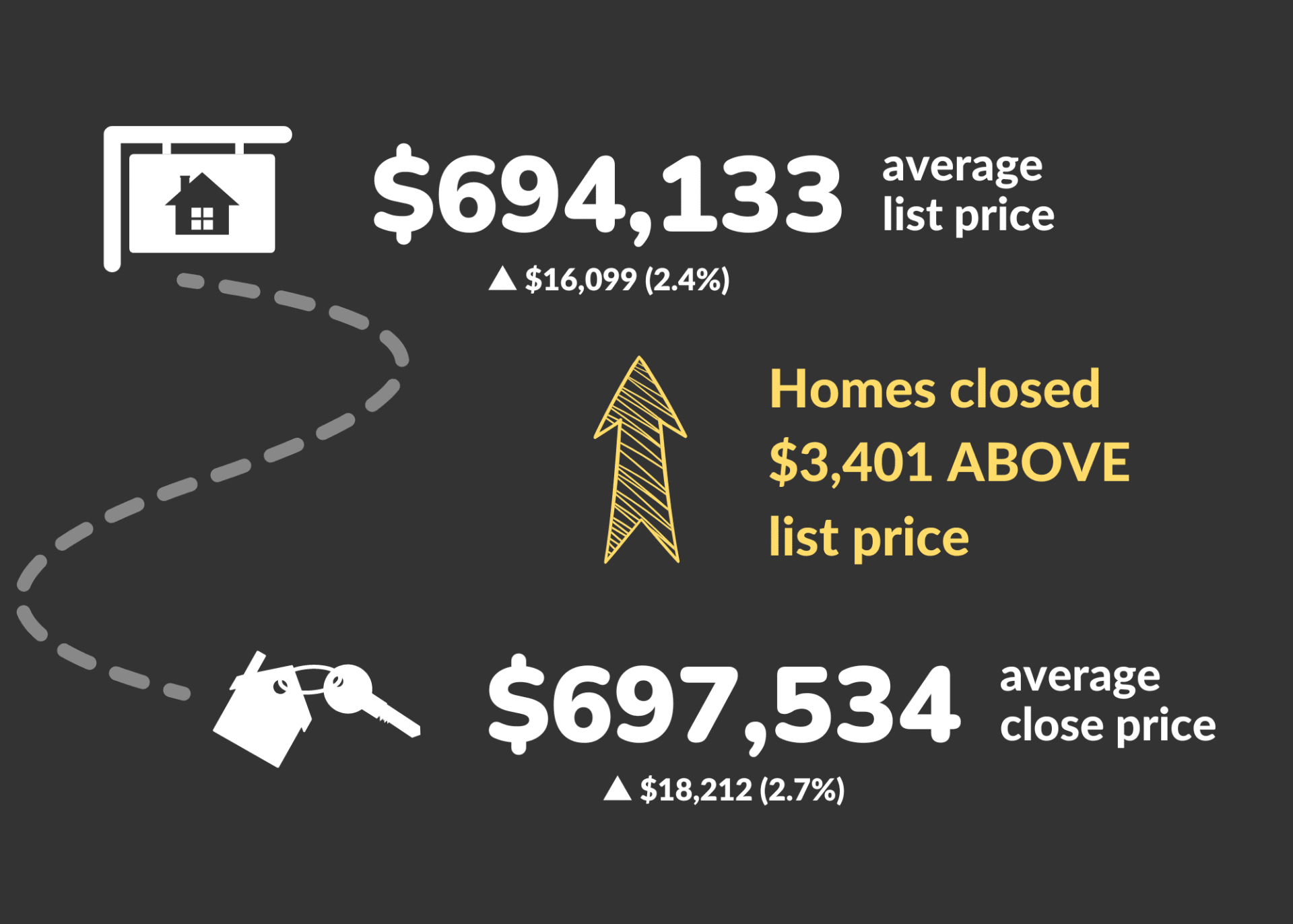 We continue to see a strong seller market as homes closed, on average, higher than average list prices for the second month in a row.
Monthly Inventory Movement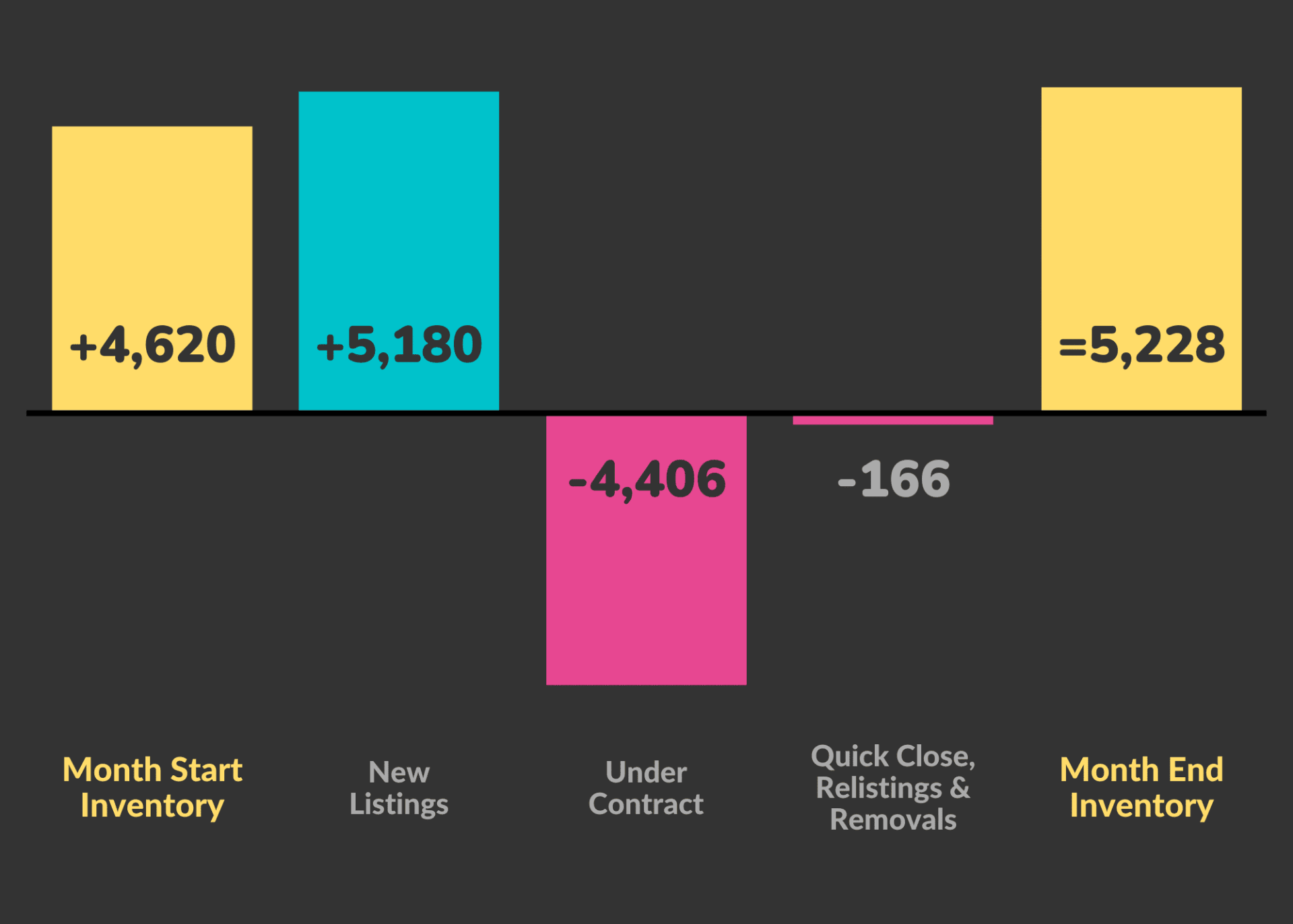 A 9% influx of new listings was a welcome site for starving buyers after a 7% drop last month, though new listings were down 24% from May 2022.
Data source: DMAR Real Estate Market Trends Report. I am a member of the DMAR Market Trends Committee which compiles and publishes the report.
The Denver Metro Area encompasses 11 counties: Adams, Arapahoe, Boulder, Broomfield, Clear Creek, Denver, Douglas, Elbert, Gilpin, Jefferson, and Park.